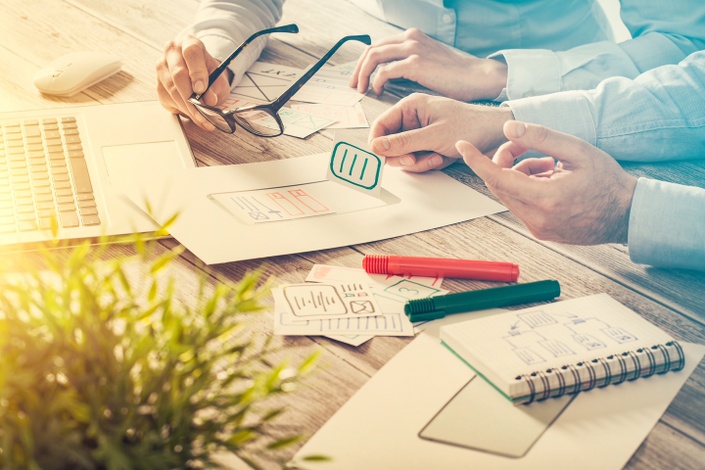 User Experience Design (UX) Bootcamp
Learn the in-demand skills to become a UX Designer without any previous knowledge
Watch Promo
Why join this Exclusive course? (100% Money Back Guarantee)
Do you want to be a UX Designer? 👨‍💻👩‍💻🔥
Do you want to work in the fastest-growing tech sector with an average starting salary of $85,000?
Most people who want to get into UX Design have no idea where to start because there is so much information to take in.
Don't worry though I'm an Award-Winning UX Designer and I got you covered.
This course is the PERFECT option for someone who is wanting to learn more about User Experience Design and learn the in-demand skills needed to get a job.
100% Money Back Guarantee
For any reason you don't think this course is for you within 7 Days I'll refund no questions asked
What you'll learn
Learn how to make prototype websites and apps
Understand user experience design and why it's important
Understand the user-centered design process
Understand how the elements of user experience work together
Understand the research process
Understand how to think about websites from an award winning designer
Understand what makes an award winning website
Learn visual design principles (UI Design)
Learn in-demand UX skills that top tech companies want
Learn where to find royalty free images
Learn how to use typography and color
Design websites and Apps for your portfolio
Learn how to stand out when applying for a UX job


This course includes
20+ hours on-demand video

Downloadable files for true lifetime access

Access on Mobile, Tablet and Desktop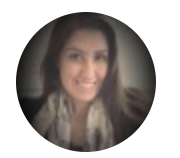 "Thank you Antony! I thoroughly enjoyed your tutorials and learned more from you than my $20,000 Bachelor's Degree in Graphic Design (US). I'm hopeful I'll be able to use the skills I've learned from you to land a job in the industry. All the best! P.S. Loved your "Day in the Life" video showing us around Wales :) Keep up the good work!"
- Alyssa McFarland, Degree Student
This course is closed for enrollment.
Requirements
Computer with internet connection and web browser

Free Trial of Adobe XD or Free Version of Figma
Who this course is for:
Students
Web Designers
Mobile Designers
Web Developers
Engineers
Entrepreneurs
Business Owners
Anyone who wants to make more effective web sites and mobile sites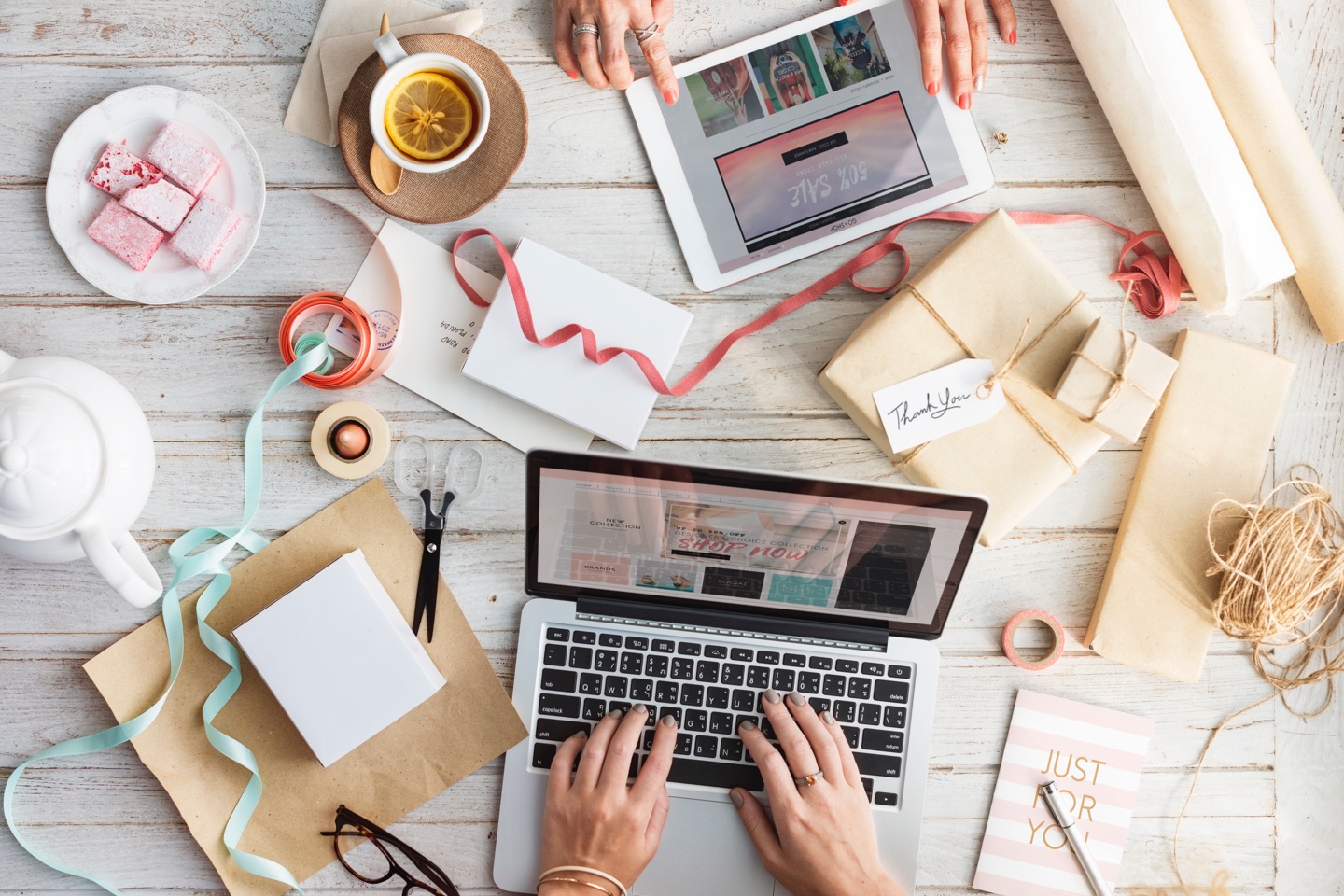 Hey Antony,
I just wanted to say I really appreciate the demo-based approach you take to the course to supplement the theory. I've been going through Google's UX Design certification and I've found it extremely overwhelming in terms of lectures and lacking practical demonstrations.
In one lesson, you gave me more perspective and useful advice than the two months I spent speeding through Google's course.
Best,

- Marcelo
Your Instructor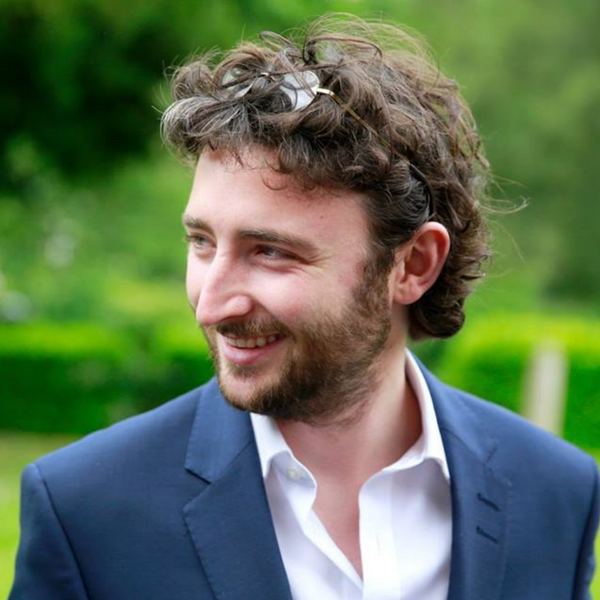 Antony is a Multiple Award-wining UX designer with over 15 years experience
Lead UX designer at Cisco
Lead UX designer on Barclays UK 'World's Best Financial Website'
Lead UX UI designer for British Vogue 'World's Best Digital Fashion Magazine'
Designer of the Wired UK App 'World's Best Digital Magazine'
Finalist 'Digital Designer of the year' DMA Awards
Other clients include BBC, Barclaycard, Ferrari, GQ, Glamour, Canali, Max Mara, Spring Studios, Marina Rinaldi and many more

" I recently completed a UI UX course (6 plus hours) - and I must admit that wasn't nearly as informative as what you have offered. Granted the instructor went into a lot of detail in using figma but I can honestly say that the value I received from your vids far outweighs that course - I reference your vids daily now as there is so much value - THANK YOU! Looking forward to more. :)"
- Belendren Percimoney
This course is closed for enrollment.
Why Trust Me?
There are LOTS of other courses on UX UI Design online.
What makes my course so special? Simple, I have REAL WORLD EXPERIENCE.
I've designed some of the world's biggest websites for the world's biggest clients.
That includes Vogue magazine, Barclays, Cisco, BBC, Ferrari, Wired and many more.
I know what it takes to work as UX designer, I know what you need to do.
I offer practical advice on getting a job.
For 15 years I've run design teams and worked at the very top.
No one else can offer this inside knowledge.
Don't Waste Time
This course will save you months of time by teaching you what companies think is important.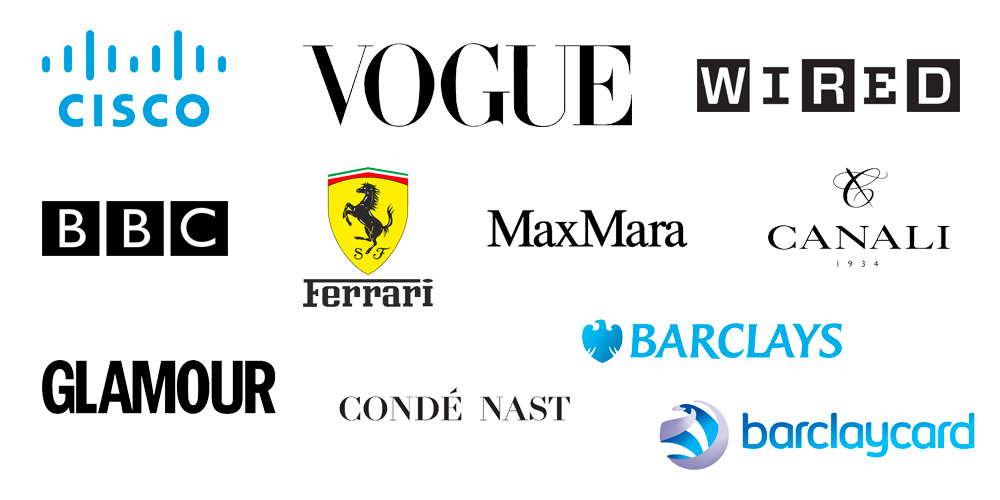 What 12,438+ Designers Just Like You Think
"You really have a great content and you really how to lead freshers in the industry" Vipin Krishna
"The best course I have found to start learning UX design!" Nele Valgepea
"For years, I was searching for your course since I had watched your Only ONE video on Youtube. And Finally!!!!, I got this. Thanks a ton, Antony for putting all of your efforts on this course and organizing such a great amount of resources, tips, and guidelines to help us. I really appreciate all of your efforts for this course." Mansoor
"Thank you so much for the informative course. Learning something new everyday." Pako
"Hi Antony. My girlfriend and I are from Argentina. We both are Audiovisual Designers and we are learning UX Design with your course. So far has been really great." Federico Piaggio
"Structured really well...with the right level of detail but explained in very understandable terms! well formulated content. You sir have nailed it!" Christopher King
"AWESOME! Love it so far" Denver Hartzenberg
"I am a boutique shop owner embarking on a journey of transformation in search of meaning & happiness both for myself and my customers. This has lead me here to your videos. I like your style and contents. thank you!" Yang Lei
"I love the way you teach....Its straight forward and direct to the point" Bosco Oluhde
"Thank you so much for all the great videos and the work you put in this. It really gave me the overview of UI/UX design I needed." Carol Scherer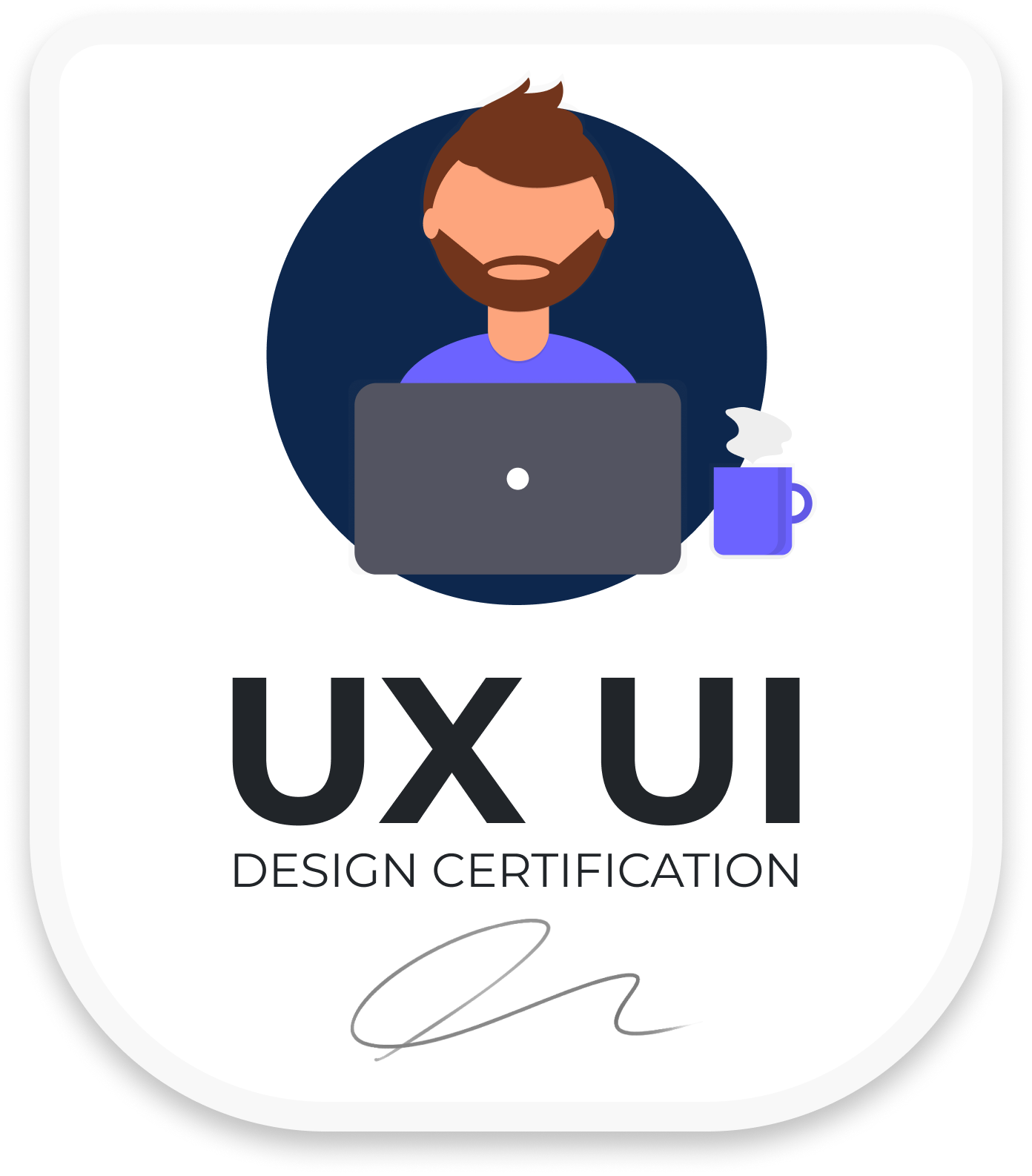 "This course is expensive"
According to a new study, people 25-34 spend on average $167 a month ($2,008 a year) on coffee.

Investing in your own education is the most profitable thing you will ever do.

Don't be like everyone else. Why spend more on a cup of coffee than your own career?


I could learn how to do this on my own
In the internet age you can learn basically whatever you want online and for free.
But that's not the point of this course.
Online courses are a shortcut to an outcome.
It took me 15 years to learn what's important in UX, I'll get you to where I am in just a few weeks.
I guarantee you without a structured course, it will take years to gain this knowledge
Why would I buy from you when others are selling a course on the same topic?
I've been where you've been.
I remember what you're going through because I was in your shoes.
That's why I put this course together.
I'm not an average freelancer online or Adobe Certified Instructor.
My advice is not ordinary.
I've earned this knowledge over 15 Years working for the worlds biggest companies.
No one else can offer you the experience i'm going to share.
Is UX a good career?
The average salary for a UX designer in the United States. Low: $59,000 USD Average: $85,000
UX is the fastest growing field in digital. It's a job of the future.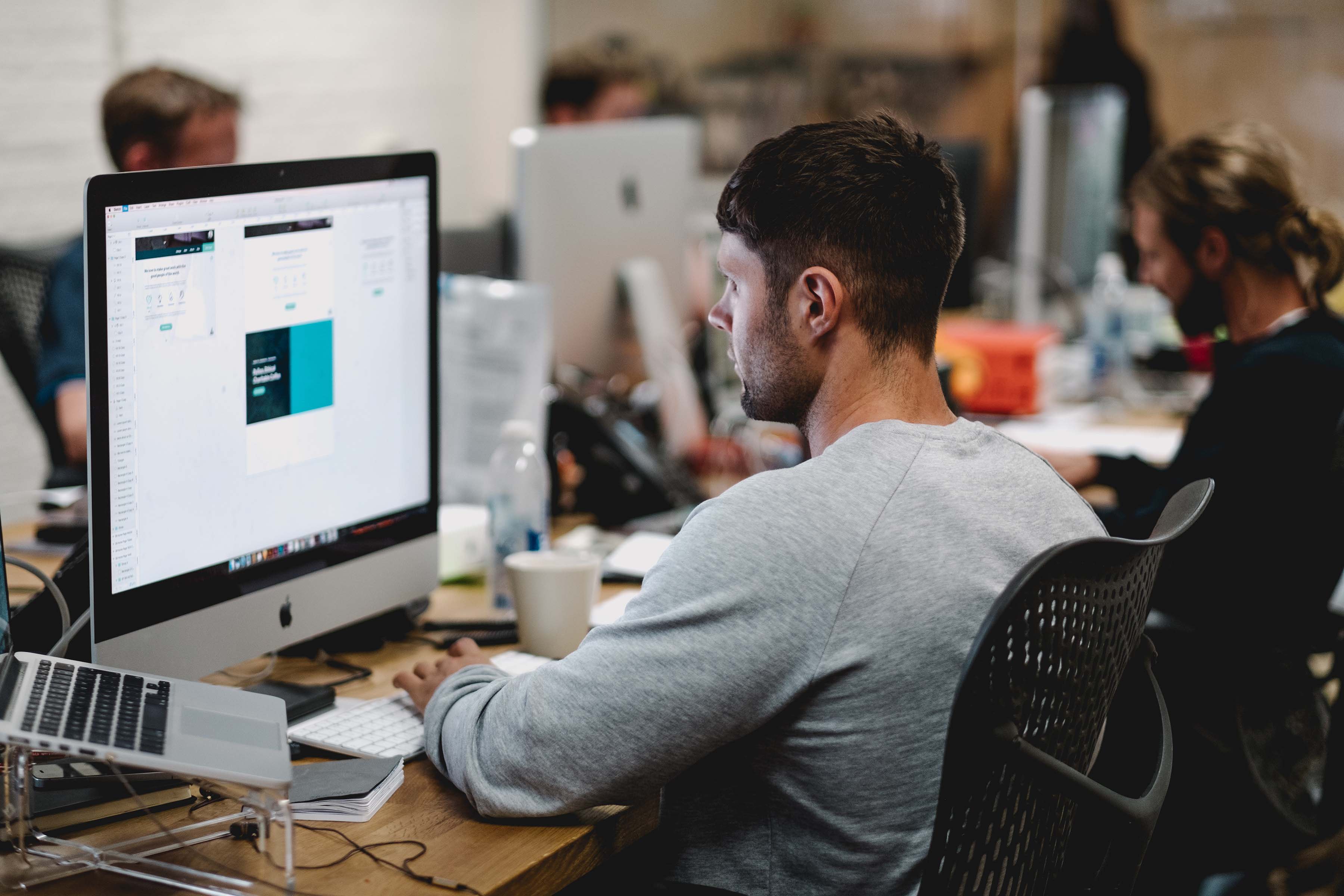 Frequently Asked Questions
When does the course start and finish?
The course starts now and never ends! It is a completely self-paced online course - you decide when you start and when you finish.
Can I download the videos?
Yes. Every video is available for download. Keep and watch offline anytime you want!
Is this course suitable for beginners?
YES. You do not need to know ANYTHING before you start. I will guide you through the whole journey
This course is closed for enrollment.
Reviews
I love how this course begins. it was great to understand before we begin working the field, to know its pros and cons. whether the work environment is suitable or not for the person. Yusra h. Khan
I first learnt about your course through a video on youtube while I was browsing for UX Ui courses. That video gave me an understanding about the fundamentals of UX and UI. I am glad I got a start!! Looking forward! Thanks Antony. Neha Agarwal
This is so helpful information Antony! Especially for a newbe like me! Ioannis-Eirinaios
These videos are so good and easy to understand, thank you very much! Lauren Hewitt
Incredibly clear step by step instructions. It can not be more clear than this. Oguz Boz
Hi Antony! I'm from Greece and you opened an ocean of information in front me! My favorite modes are dark modes with fancy colours on them like buttons etc. Cheers... Ioannis-Eirinaios
Very awesome video, I absolutely understand the difference between UI and UX design now. Thanks Mr. Antony, I think I prefer being a UI designer Kalu Kenneth
Thank you Anthony. i really like how you summarise your discussion at every stage Kaiso Eddy Esua
Great content and very informative.. Keypoint is very helpful to regather all information.. Raja
I love the breakdown of the tools. Pako
Great explaination. I understood it clearly. Thanks. Moumita Bose
Wow, my legs are shaky. I can't wait to start this course...this is one of the best things that has happened to me this year already. Brian Uche
Thank you so much for the course! It was clear and simple, just what I was looking for : ) Paola Rodan
This was very helpful. I liked how you broke-down the different roles, clearly highlighting what UX and UI actually entails. Sorellina
What I love about the way you work is, the fact that you realise the importance of employing a clear speaker for your videos, there are some absolutely fantastic videos out there but aren't as successful mainly because of the delivery, very good! Rahilla
This is just a tiny sample of reviews